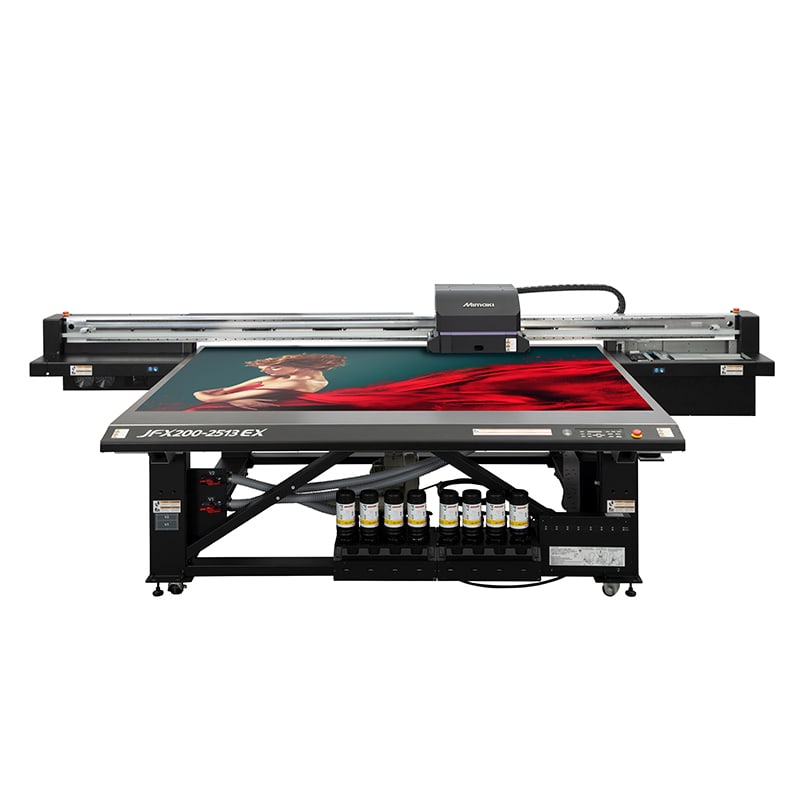 JFX200-2513 EX Delivers
High productivity - New print head configuration means the JFX200-2513 EX doubles output speeds when printing with white in all print modes and with the addition of a new draft mode, a 280% speed increase, resulting in maximum speed of 35sq metres per hour.
High value-added print - "2.5D Texture Maker" that enables easy creation of smooth semi-stereoscopic 2.5D data
Stability and safety - NCU & NRS automatically detects missing nozzles and performs recovery. Mimaki MAPS system uses an advanced algorythm to print optimum gradation patterns on each pass, significantly reducing banding effects in the print.
Additional usability - New foot pedal controls the table vacuum. Ethernet connectivity allows remote job messaging and simultaneous connection of multiple printers.
---
Applications
Composite Aluminium Printing Machine
Corrugated Plastic Printing Machine
Foam Board Printing Machine